Rave Reviews for Roots Chiropractic
See why people overwhelmingly choose Roots Chiropractic in Mt Lebanon for their family's chiropractic care!
We have more reviews like these on Google, Yelp, and Facebook.

Great at Explaining Everything
My wife has been going here during her pregnancy and Dr. Tom has been extremely helpful! She had a lot of hip pain and he was able to adjust it so she can walk pain free again. I ended up going to an appointment to get adjusted myself (first time ever for preventative reasons) and I am so thankful I did. Dr. Tom is great at explaining everything before and during the adjustment. I feel much better and definitely recommend giving Roots a try!
– Ryan M.
100% Recommend!
We found out about Roots Chiropractic when looking for a pediatric chiropractor for our newborn. We've been taking our son to Dr. Shadley since he was 2 weeks old. She is extremely patient, gentle and is clearly very good at what she does. I also started seeing Dr. Tom a couple months ago for my really bad leg and back pain postpartum. There wasn't a single day where I didn't experience it. I'm not kidding when I say that literally the next day after my FIRST appointment it was gone! After seeing how great I've been feeling after my visits, my husband decided to start going to lol now our whole family is back pain free I've had experiences with other chiropractic practices, and none of them come even close to my experience with Roots. 100% recommend! Thank you, Dr. Shadley and Dr. Tom!
– Kristina B.
Accommodating and Thorough
Always so accommodating, thorough, and kind. I feel so much better after seeing Drs Shadley or Tom. They've helped through postpartum, a car crash and every day aches and pains. I would recommend them to everybody!!
– Lindsey G.
Very Grateful
I found roots chiropractic on Instagram. I was thrilled to find out that it was in my city! I have had migraines off and on for years and I was having 3 a week when I first started going 5 months ago. I went weekly, then biweekly for a couple months and now just once a month. I have had great results and rarely have migraines anymore! Very grateful for the holistic chiropractic care they provide! Highly recommend!
– Michaela V.
Amazing!!!
Dr. Shadley is amazing!!! I've been seeing her for several months now and she is so thorough, professional, and she's a great listener! I used to suffer from debilitating migraines, and ever since seeing her on a regular basis, my migraines have gotten much less frequent and less severe! 10/10 recommend!!!
– Emily G.
Extremely Knowledgeable
Love Roots Chiropractic! Dr. Shadley & Dr. Tom are both kind, extremely knowledgeable, and great at what they do. You will always have their full attention at every visit. They take their time to listen to your needs and answer any questions you may have. It's also a wonderful and welcoming environment for the whole family. Every visit to Roots is a positive experience and I'm so glad I made the choice to seek care from them both. Thank you!
– Cayla C.
Highly Recommended
Highly recommended Dr. Shadley. I came to her postpartum with some significant back pain that has since resolved thanks to her careful adjustments and exercises. She's wonderful with my infant as well! So grateful to have access to a specialist in pregnancy/postpartum and pediatrics.
– Katie S.
Amazing Doctors
I loved my experience here. From the first visit to my most recent I'm blown away at how much time they take to truly listen to their patients and understand their needs. These are amazing doctors who truly care for their patients! I love coming here.
– Allyson H.
Friendly Practice
I have been seeing Dr Shadley for several months, although she cleared my initial issue. I first found their practice after a broken wrist/physical therapy caused my arm to burn and go numb. I wish I had gone months earlier and not continued physical therapy that was not helping. While helping me with that issue, she noticed other things that were out of alignment (and had been causing pain for years) that I was unaware she could help with. Now those areas are improving as well. Dr Shadley and Dr Tom are so friendly and I could NOT be happier with their practice.
– Val B.
Professional, Efficient, and More…
Dang, I can't say enough great things about this place. They've been kind, thorough, patient, professional, efficient, accommodating, and more. If you're curious at all about chiropractic and think it might be an option for you.. GO! They have excellent free consultations to give you a chance to explain your situation and they provide excellent expectations on the process and answer any questions or concerns. I'll sing their praises to the end of my days. I struggled with neck and shoulder pain for YEARS before trying Chiro. I tried PT, pillows, message therapy, and more. The ONLY thing that has helped is Dr. Tom and Roots. This review probably seems fake because it sings their praises. But I can assure you, I'm just a 20-somethings dude that previously struggled with pain and is now living an exponentially better life.
– Nick R.
Doctors are Amazing
Dr. Shadley and Dr. Tom are amazing! I started seeing them during my pregnancy to help with my back and hips. Dr. Shadley helped keep me comfortable throughout my pregnancy and gave me exercises to do to help prepare for birth. (Which was a great bonus). My husband sees Dr. Tom and has found a lot of relief for back/shoulder/neck issues. We took our newborn for a few visits as well to help with gas and some discomfort and crying every time we would put him in the car seat! We have all had great results.
– Anonymous
Prices are Really Fair
Prices are also really fair (they were out of network with our insurance), and scheduling was easy and flexible online. We have been isolating due to some high risk family members during Covid but we keep joking that the thing we miss the most is going to Roots for adjustments! Definitely recommend them to everyone, especially families.
– Heather I.
Improved My Quality of Life
Roots chiropractic has improved my quality of life!! I exhausted all options for answers and treatments for my chronic tmj and neck pain that caused debilitating migraines. I was truly at a loss of what to do next and even though I've had years a failed experiences with other chiropractors I didn't want to give up on the drug free care that chiropractic offers.
– Anonymous
Gentle Adjustment, Amazing Relief
Dr. Shadley's method of care turned out to be everything I was hoping for!! It's amazing that such a gentle adjustment can produce such amazing relief to my jaw and body in such a short time! I couldn't be happier with my care, and I look forward to serving my body at roots with Dr. Shadley for years to come!
– Karah B.
Excellent Bedside Manner
Dr. Shadley has improved my quality of life! I had been to chiropractors a few times before and never really got much relief. I could barely get out of bed in the morning 2 months ago when I started seeing Dr. Shadley. Now I still move with a slight amount of pain, but am a much more mobile and happier person! Dr. Shadley & Dr. Tom's bedside manner is excellent and thorough! They provide a very comfortable and welcoming environment for all adults and children. Thank you! – Lindsay C.
So Wonderful and Skilled
My quality of life has improved so much since starting at Roots Chiropractic. I was suffering from terrible migraines, at least twice per month. I also struggled with sciatica for years. Since the first adjustment 6 months ago, I have not had one migraine. I honestly wouldn't believe this was possible if I didn't experience it myself, it seems like a miracle. My sciatic pain improved so much with regular adjustments, stretching and exercises that Dr. Shadley taught me. Most days are completely pain free, which I could not have imagined 6 months ago. I have mostly seen Dr. Shadley but have also been adjusted by Dr. Tom, both are so wonderful and skilled! I have been to other chiropractors before and the care I receive here is by far the best. I can't recommend them enough!
– Christina S.
Feeling Better
I was in terrible pain when I had first visited Roots Chiropractic due to back spasms, and I was unable to lift my right arm above my shoulder. Within 15 minutes, Dr. Tom had me feeling better, and was able to perform an adequate assessment. I was still having some pain after the injury, of course. I had followed up later that week and within a few days my mid back injury was completely healed. I've always had a little trouble with my lower back, and Dr. Tom was able to identify the cause of my pain. Now I see him once every 4-6 weeks to keep up with my spinal health.
– Anonymous
Excellent and Caring Chiropractor
I would highly recommend Roots to anybody looking for an excellent and caring chiropractor who is genuinely concerned with the health of their patients.
– Sean F.
Such a Blessing
Since my daughter started seeing Dr Shadley, she has not had any ear infections! Pediatricians and ENTs couldn't help me – but Dr Shadley did! Such a blessing to have found her!
– Danielle H.
It is Worth It!
Dr. Shadley is absolutely amazing and has worked wonders with my little one. I was very concerned that my daughter was out of alignment when she refused tummy time and supported sitting. Dr. Shadley found the problem and corrected it. My daughter has been loving tummy time and sits well on her own. HUGE DIFFERENCE! My husband even was resistant to chiropractic care; but after seeing the progress made, he boasts about the service and defends our choice to take her for treatment. If you are on the fence or are apprehensive, I can tell you that IT IS WORTH IT! You will not regret investing in your little one's health!
– Alysha H.
Highly Recommend
Highly recommend! Dr. Shadley & Tom are great! My 2 year old daughter has been going here for ear infections for the past couple of months. They're so gentle with her & offer a welcoming environment for kids!
– Katie M.
Little Skeptic at First, Now We're True Believers
We've been taking our 3 month old baby to Roots for a few weeks now for reflux and constipation issues, and we cannot sing their praises enough! Our son is like a new baby since seeing Dr. Tom…. not vomiting at all, no longer suffering from acid reflux pain, sleeping through the night, and much more comfortable and relaxed in general. We'd never heard of babies going to a chiropractor before doing our own research about alternative treatments to baby reflux, we were even a little skeptical at first, but now we're true believers. Thank you so much, Roots and Dr. Tom!!
– Jillian P.
I Have All Experienced Great Benefits
Without having had any experience with chiropractic, I sought out Dr Shadley after the birth of our fifth. I had heard great things about her, regarding especially her skills with infants, pregnant/postpartum moms, and children. She has lived up to every great review I've heard, and I have since recommended Roots to several friends in need! My 6-year-old, 5-month-old, and I have all experienced great benefits after adjustments here — from breastfeeding issues, baby reflux and constipation, and the toll five pregnancies had taken on my alignment. She is gentle and caring, offers natural solutions, and is great with the kids. So glad we found them!
– Catherine N.
We are Forever Grateful
After exhausting all methods of trying to find help for my son's anxiety, and wanting to attempt anything and everything before putting him on medication, I was referred to Roots Chiropractic by one of my friends who is a fellow chiropractor in Colorado. He mentioned it is important for practitioners to be ICPA trained especially for pediatric care, and he was able to recommend Dr. Shadley and Dr. Tom. Our first visit was a very thorough health history to evaluate any and all issues that would benefit from chiropractic care. I have to admit that I was not familiar with chiropractors, so I decided to become a patient as well. I wanted to know what my son would be experiencing. My main concern was severe lower back pain and migraines before my period, as well as overall body tension, and anxiety. We have been patients with Roots since February 2019 and have been so pleased with our treatment. In the last 6 months, we have noticed a major decrease in our son's anxiety and his overall behavior has vastly improved. I can report that I am officially migraine free, and my lower back pain and overall tension has been greatly reduced. I started bringing my other two children as well based on the positive experience my older son and I have had. I am forever grateful for Dr. Shadley and Dr. Tom for offering alternate forms of care for my son and I, and now our entire family!
– Megan P.
Great Practice
Dr. Shadley is a great chiropractor. She has been adjusting my son since he was 5 weeks old (he is almost 5 months old now!) and she is gentle and explains what she is doing. My son responds positively to his adjustments and I think it has been a great practice to begin with him now!
– Hillary K.
The Office is Welcoming
Our daughter has only been a patient of Dr. Shadley for a short time, but we already are seeing the benefits of her visits. I'm positive we avoided yet another round of antibiotics for an ear infection by choosing Roots Chiropractic. Amity's symptoms are almost non-existent after 2 adjustments, when in the past she would probably still be cranky and not feeling well. The office is welcoming, especially for little ones, Dr. Shadley is very thorough and explains everything and answers all of your questions. I have already recommended them to others!
– Alicia V.
Made Us Feel Very Comfortable
Our son has severe reflux and it was so bad we couldn't even lay him down on his back. He would projectile vomit and choke on spit up, then scream and cry. Our only solution was to keep him upright and we would take shifts throughout the night. At two months old, after trying everything else we could (formula changes, cereal in bottles, many trips to children's hospital) we decided to go to Roots. Dr. Shadley took extreme care with our tiny newborn and made us feel very comfortable with her knowledge and expertise working with infants. I was very skeptical, but after just one adjustment there was a difference. Within a few weeks our son was a completely different baby. He now is the happiest little guy, he is no longer projectile vomiting, and we are all finally sleeping! He sleeps now in his crib 10-12 hours peacefully at night. I am amazed at how much it has helped. I would recommend Roots chiropractic to anyone with a new baby.
– Keara D.
Each Adjustment Makes a Big Difference
Dr. Tom has been absolutely amazing! I have seen chiropractors in the past; but when I became pregnant in March I needed to find a Chiropractor that could adjust during pregnancy. If you're pregnant (or not) but especially for pregnancy I cannot recommend Dr Tom/ Roots Chiropractic enough! I have a physically demanding job and one of the reasons I've been able to keep working is all thanks to his adjustments and he recommended added massage therapy- which has also been wonderful! I wouldn't have thought to do that without him recommending that. He even recommended a Massage therapist specializing in pregnancy who is absolutely fantastic too! Office is super clean, Dr is very friendly, Office is easy to get to, parking always easy and available; but most importantly to me the adjustment makes a big difference! Thank you Dr. Tom! I am due first of November but fully plan on continuing care with him post pregnancy as well. I do wish my insurance was accepted, but that's not his fault whatsoever! I am more than happy to pay for each visit because of the huge difference it makes in my life!
– Michelle D.
Very Informative & Professional!
I'm so happy to have found Roots Chiropractic! I love the doctors here. Very informative & professional. I highly recommend to everyone in need of chiropractic care, especially during pregnancy!
– Taylor M.
Would Definitely Recommend
Really have benefited from having their expertise in the Webster method, and help to keep me more mobile and pain-free during my pregnancy. Would definitely recommend!
– Katie R.
I Feel So Much Better
Dr. Shadley is absolutely wonderful! I felt really uncomfortable during my pregnancy. I had some hip pain that made it difficult to go down the stairs. After seeing Dr. Shadley I felt so much better! Through a combination of her adjustments and pelvic floor exercises she showed me, I was able to maintain a much better level of comfort throughout my pregnancy. Prior to seeing Dr. Shadley, I had never been to the chiropractor before. I am in awe of its importance now. I feel so much better after my adjustments. If you are pregnant, I particularly recommend Dr. Shadley.
– Kate T.
Ultimate Birthing Experience
At 32 weeks my baby was breech. I knew I needed some professional experience. I contacted Roots Chiropractic, Dr. Shadley knew what needs to be done, she shared her passion and she used her experience with Webster technique. Her expertise, guidance and encouragement helped me have my ultimate birthing experience. At 41 weeks I had a successful unmedicated vaginal birth after c section. I consider Dr. Shadley to be part of my birth team, as they say it takes a village to raise a child and a great birth team to bring him to the world!
– Dima F.
Most Knowledgeable, Qualified Chiropractors
One of the best decisions I made during my pregnancy was to start seeing Dr. Shadley. She is hands down one of the most knowledgeable, qualified chiropractors who is passionate about what she does and dedicated to helping her clients. Besides great adjustments, Dr. Shadley helped me learn great breathing techniques and stretches to do on my own. I cannot recommend her enough!
– Gina R.
Extremely Satisfied
Dr. Shadley has been a godsend. During my 3rd pregnancy, I was in tremendous need of a solid chiropractor who specialized in the Webster method. My pelvic floor was causing me much pain and it had been years since I had seen a chiropractor regularly. I did a quick Google search and found Roots Chiropractic. Dr. Shadley was able to get me onto her schedule promptly and upon my first visit, I was finding relief. She is extremely hands-on, and walks you through exactly what she is doing and also provides the 'why' which for me, is very beneficial. I like to know what is out of whack in my back and along areas. Along with the Webster method manipulations, Dr. Shadley walked me through exercises I could do daily to help maintain my adjustments. I've been extremely satisfied with my appointments and would recommend Roots Chiropractic to any family.
– Rachael D.
Most Knowledgeable, Qualified Chiropractors
One of the best decisions I made during my pregnancy was to start seeing Dr. Shadley when I reached my second trimester. She is hands down one of the most knowledgeable, qualified chiropractors who is passionate about what she does and dedicated to helping her clients. Besides great adjustments, Dr. Shadley helped me learn great breathing techniques, stretches and was an instrumental resource when I need counsel for nutrition or during certain milestones of my pregnancy. I cannot recommend her enough!
– Jen T.
Her Office is Very Clean
Dr. Shadley has been helpful in providing care in the late stages of my pregnancy. I sought her out after being informed at 37 weeks that the baby was threatening breech. In addition to providing chiropractic care and counsel to address my physical and emotional needs, she also recommended other techniques for flipping the baby. I'm happy to say that the baby is now head down and should arrive any day now! Dr. Shadley is very friendly, professional, and knowledgeable of her own and other related fields. Her office is very clean, inviting, and kid-friendly, which was crucial with a toddler in tow.
– Cara O.
Personable, Relatable, and Knowledgeable
When I first met Dr. Shadley I knew I was right at home at Roots Chiropractic! Dr. Shadley was personable, relatable, and knowledgeable. As someone who recently suffered a miscarriage, I felt like my concerns and hopes with chiropractic care were truly heard by Dr. Shadley! I've been seeing her regularly since my initial consult which includes being adjusted through IVF and now pregnancy. Knowing Dr. Shadley is a certified BIRTHFIT professional as well as certified in the Webster Technique gives me the peace of mind that I'm getting the best possible chiropractic care during my pregnancy. I plan to continue seeing Dr. Shadley through pregnancy, postpartum, and beyond!
– Rachel L.
Back to Normal Activity
When I went into Roots I could barely walk due to my pregnancy-related sciatic nerve pain. It took a few adjustments, but two weeks later I was much more comfortable and now am back to normal activity levels, including my barre workouts (at 33 weeks pregnant, no less!) I cannot thank them enough for giving me my independence back. Highly recommended.
– Ali S.
I Already Feel a Huge Transformation
With only a few visits so far I already feel a huge transformation during my pregnancy. What I love about the doctors is they explain every move, every reasoning, and give you the tools to feel better and take control of your health. Moms to be (or anyone) you HAVE to check this practice out.
– Dana J.
Felt a Sense of Relief
Dr. Shadley has played a big part in my postpartum healing from diastasis recti. She takes the time to explain and demonstrate exercises that work towards muscle re-engagement and recovery. She has also educated me on the pillars of Birthfit and their fundamental movements. Her treatment has been consistent and in tandem with my physical therapy sessions. I'm grateful for this journey and have felt a sense of relief with the progress we've made!
– Allison Q.
I'm Feeling So Much Better Already
I recently had a baby with a traumatic birth. It left my back and pelvis in tremendous amounts of pain. After only 3 visits with Dr. Shadley I'm feeling so much better already. I had no idea that postpartum chiropractic could help me so much in such a short period of time.
– Juliette W.
Want to leave us a testimonial?
What advice would you give to a friend, co-worker or loved one who was considering taking a step toward better health through chiropractic? How has chiropractic made a difference in your life?
If you have had a positive experience with Roots Chiropractic, please share it with us.
Share a Review on Our Social Media Sites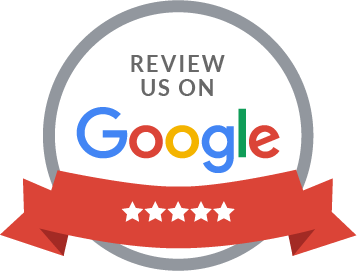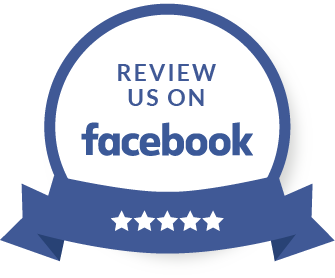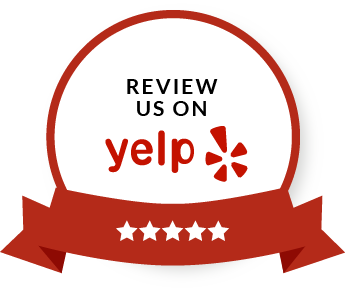 Roots Chiropractic Testimonials | (412) 502-2297