Baby's here, finally!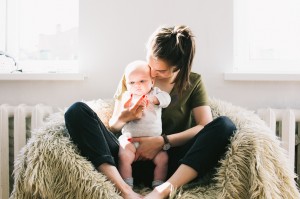 You've waited so long for this moment – baby has finally made their grand entrance into the world, and you're absolutely in love. Let's be honest, birth is the only blind date you'll ever go on where you know you're going to meet the love of your life. While all is wonderful now that baby is here, it's time to talk about your recovery from birth and why your plan should include a chiropractor.
What does typical postpartum care consist of?
Most women have their baby and then have minimal follow-up care from their doctor – maybe just a 6 week postpartum appointment. The thing is, we are doing a disservice to women who've just grown a human and birthed it. Postpartum mamas deserve more than one follow-up visit! The good news is that the world is starting to notice the problem with this model. ACOG, or the American College of Obstetricians and Gynecologists, recently changed their guidelines to now include a visit by 3 weeks postpartum.
Postpartum Healing
Your body goes through a lot in the labor and birth process, and as a chiropractor, I want to make sure that you're being well taken care of postpartum. Oftentimes, the baby gets all the attention (I mean of course they do, can you blame them?), but people tend to forget that mom needs to be taken care of during this motherhood transition. Most moms in our office come back to the office within 2 weeks of giving birth to make sure they get their spine and pelvis checked for misalignment. As you can imagine, birth is essentially a marathon, and it takes a big toll on your body. We want to ensure that your spine and pelvis are properly balanced as your body comes back together after being stretched out for 9 months. Proper alignment will help to prevent future problems, such as pain, from manifesting.
Postpartum Symptoms
Many new moms also experience some neck pain, headaches, mid-back pain, and lower back pain. A lot of this has to do with the incredible feat you just accomplished and the changes that come with your body no longer carrying a baby. It spent the last 9-ish months growing that little human, and now your body has to adjust to being without that added weight in front of you. Nursing can also create some discomfort in the mid-back and neck, and we tend not to have the best posture while breastfeeding. All of these things combine to create considerable discomfort for a new mom.
Who is taking care of your child's mom?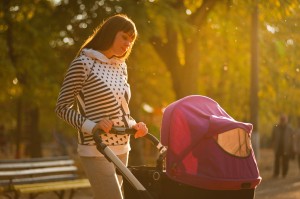 The intention here is to point out that mom needs to be taken care of once baby is here. Self-care is crucial, and that's what we're here to provide. We want to be the ones who are taking care of you and helping you through this transitional period, so that you can be the best mom to your kids.
Postpartum Chiropractic
By incorporating specific, gentle chiropractic care along with BIRTHFIT principles to help heal your core and pelvic floor, your recovery will be that much smoother. Our goal is to make you as comfortable as possible so that you can focus on your new baby without stressing about nagging aches and pains. Dr. Shadley specializes in the care of pregnant and postpartum women, and she is a BIRTHFIT Professional. Don't put yourself on the back-burner, mama. Make yourself and your health & healing a priority.
Schedule an appointment with Dr. Shadley here.
To read more about chiropractic during pregnancy, start here. If you'd like to learn more about the Webster Technique for pregnancy, check out our blog post.