BIRTHFIT
As most of you know, Dr. Shadley is a BIRTHFIT Professional, and she was ecstatic to have the Regional Director of South Pittsburgh on for a chat. Dr. Shadley is passionate about women's health, especially when it comes to pregnancy and postpartum care.
BIRTHFIT aims to provide families with all of the resources and information available to help them make informed decisions regarding their prenatal and postnatal care through 4 pillars: fitness, nutrition, mindset, and connection.
BIRTHFIT South Pittsburgh
In this interview with BIRTHFIT South Pittsburgh Regional Director Alicia Van Balen, she discusses how she became involved in BIRTHFIT, why she feels so passionately about it, and about her upcoming Postpartum Series Breath & Flow that will be hosted in our office starting February 24th. This series will run on Sundays from February 24th-March 17th from 1-2:30pm.
You can follow her on Instagram @birthfit_southpittsburgh or on Facebook BIRTHFIT South Pittsburgh. Check out the video below to learn more!
Postpartum Series – Breath & Flow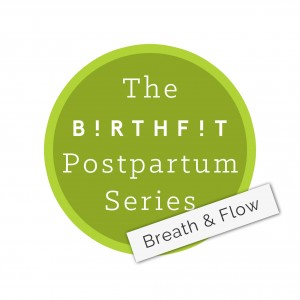 Begin your postpartum recovery by learning to use your diaphragm for breath and movement. Wake up your posterior chain and return to functional body weight movement in this series of 4 classes.
Who should attend?
All stages of postpartum welcome and encouraged to participate, ideal for 4-6 weeks postpartum. Non-mobile babies welcome! $85 for the series.
Email birthfitsouthpittsburgh@gmail.com to register and for more information!
Don't forget: postpartum is forever!
"BIRTHFIT's Mission is to cultivate awareness and enhance education throughout the motherhood transition by developing and producing one of a kind BIRTHFIT experiences through in-person classes and distance learning so that a woman has the space to make her own informed, intuitively guided choices."
Chiropractic Care
To read more about how chiropractic care can benefit you during pregnancy and the postpartum period, check out these other blogs.
---
https://youtu.be/JtlKOU7U49w
---